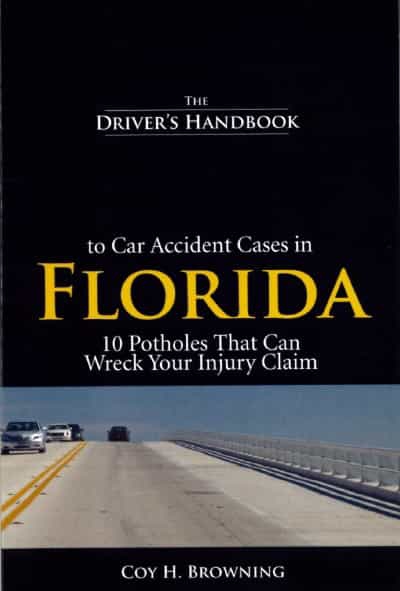 From The Driver's Handbook to Car Accident Cases in Florida:
On an average day in Florida, about 500 people are injured in auto accidents. And most of them aren't lawyers or experts in auto insurance. In a split second, they found themselves in an unfamiliar - even frightening - new reality, filled with hospital stays, costly auto repairs, missed work, complicated discussions with insurance companies, and even lawsuits.
Pulling your life back together after an auto accident can be a stressful experience for just about anyone. As I explain in this book, a good, experienced personal injury lawyer can help guide you through that process. But learning some basic information in advance - before you hire a lawyer - will help you keep calm, maintain perspective, and make good decisions from the very beginning.